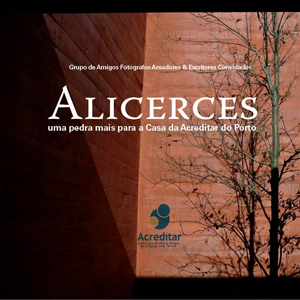 Texto e fotografia.
Livro solidário criado pelo grupo GAFA e cujos lucro foram para a associação Acreditar do Porto.
42 fotógrafos do GAFA e 42 escritores, do qual resultaram 42 textos inspirados em 42 fotografias.
[2012]
---
Text and photography.
Book with solidarity purpose created by GAFA and whose profit went to Acreditar association of Porto.
42 photographers from GAFA and 42 writers, which resulted in 42 texts inspired by 42 photographs.